Tonight we wanted to watch a show on our iPad 3 while we ate some dinner.  I opened the ABC app and started to stream our favorite show.  After 30 seconds the quality diminished then the show failed to load.  It was time to find out why.
In our apartment we have a Motorola SBG900, a cable modem, which also acts as a wireless router.  We also have a WRT160N Cisco wireless-n router.  I'll refer to them as Motorola and Cisco from here on out.  When I would connect my iPad to the Motorola, the iPad would always pause at buffering movies.  When I pointed the iPad to the Cisco, the movies would stream just fine.  On the other hand, I noticed my iPhone 4 gets better speeds on the Motorola and can rarely connect to the Cisco router.
Using speedtest.net I was able to test speeds after trying nearly every option on both routers to determine the best settings.  Here are the results.
Cisco WRT160N
(Upgraded firmware to 3.0.3 from 3.0.2 which allowed iPhone to connect consistently)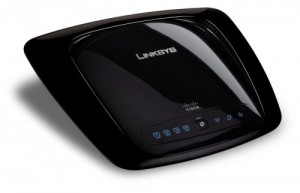 iPad
Wireless-N only: 15.86 Mbps
Mixed B-G: 6.53 Mbps
iPhone
Wireless-N only: 4.42 Mbps
Mixed B-G: 11.33 Mbps
MacBook Pro
Wireless-N only: 15.86 Mbps
Mixed B-G: 7.94
Motorola SBG900
(Switched Security from WEP to WPA for enhanced security)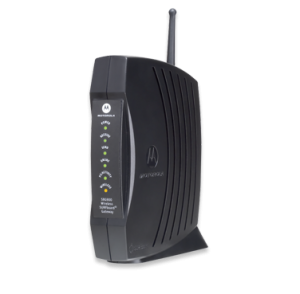 iPad
11b/11g Standard: 6.86 Mbps
11g Enhanced: 6.45 Mbps
iPhone
11b/11g Standard: 7.6 Mbps
11g Enhanced: 7.46 Mbps
MacBook Pro
11b/11g Standard: 5.35 Mbps
11g Enhanced: 5.45 Mbps
Conclusion
My best configuration is to have my iPad and my MacBook Pro connect to the Cisco router in wireless-n only setting.  Then have my iPhone connect to the Motorola router in 11b/11g Standard mode.  Even though the iPhone gets +4 Mbps connecting to the Cisco in Mixed B-G mode, the tradeoff on the bandwidth on my MacBook and iPad is simply not worth it.